CEMEX in Panama assembles dedicated plant to supply 70MW hydroelectric plant project
---
CEMEX will participate in the construction of an important hydroelectric plant in southeastern Panama, located on the country's Chiriquí Viejo River. When finished, the hydroelectric plant will operate two 35 megawatts capacity units and support the increasing energy demand at a national level.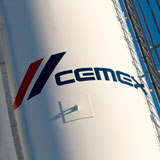 Beginning in May 2010, and through an 11-month period, CEMEX will provide more than 140 thousand cubic meters of ready-mix concrete for the project.
Located in Panama's third largest province of Chiriquí, this project represents a challenge due to the complicated terrain, access and communication, making the logistics for material delivery difficult. ith the approach to always focus on customers' needs, CEMEX will assemble a dedicated ready-mix concrete plant in the area to provide the project with roller-compacted concrete (RCC) during the 11-month period.
The RCC, made from the same mixture of cement, aggregates, and water as conventional concrete, gets its name from its application method. It is placed with asphalt paving equipment and then compacted with rollers. It has a strength and performance of conventional concrete, but is drier and firmer so it is easily compacted by moving rollers.
The solution offered by CEMEX is only one example of the many ways that the company continuously offers its customers with value added solutions and highlights the company's passion for its customers.
Contactos para información de CEMEX Latam Holdings: