VIEW POSITION PAPER
Health and Safety Come First
The global pandemic has placed the world in uncharted territory.
During these times, our top priority remains the health and safety of our employees, customers, suppliers and communities. That's why we have enacted a series of rigorous protocols in our worldwide operations that are aligned with the recommendations of health authorities and have adopted social distancing policies to eliminate face-to-face contact wherever possible.
At the same time, we are working diligently to minimize as much as possible supply disruptions, so we are able to continue providing the service our customers deserve.
A Message from the CEO of CEMEX LATAM Holdings S.A.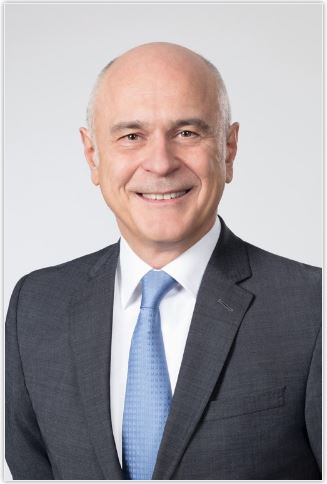 I hope that you and your family are healthy and safe, and adapting in the best possible way to the extraordinary situation we are experiencing worldwide due to COVID-19.
For CLH there is nothing more important than the health and safety of our employees, customers, suppliers and communities. Health and safety is our first priority, and the situation we are experiencing is an additional opportunity to demonstrate it. I strongly believe that, during these times, we must adhere even more closely to our values and everyone at CLH is doing that right now.
Our employees have been encouraged to follow physical distancing and personal hygiene protocols. In addition, they have been instructed to work remotely when possible, avoid traveling as much as possible, and avoid attending business-related events, among other preventive measures.
The company's actions are based on four pillars: monitoring, employee protection, business continuity and communication. With this methodology and from the first week of February, the Quick Response teams have been activated in each country: In these teams:
(i) we evaluate daily the health situation of our employees and their families, ensuring prompt and appropriate support for them;
(ii) we make timely decisions and
(iii) we ensure that all our shareholders, employees, clients, suppliers and communities in our influence areas, receive timely information on the decisions made.

Our commitment is to be a trusted partner for our customers. Now more than ever, our digital platforms such as CEMEX Go are an ideal option to continue serving our customers, while adhering to the most rigorous health practices.
Our sales force is available to our clients through email, telephone or chat. Our customer service centers are operating, even if our representatives are working remotely.
We are having close contact with our communities, deploying the resources at our disposal to help our communities overcome hardships related to the COVID-19 crisis.
A trusted partner is one you can count on during the most uncertain times. All of us at CEMEX are working hard. You can count on us now more than ever.
Sincerely,
Jesús González
How we're keeping our customers, employees, and suppliers safe.
In accordance with global, national, and local health authority recommendations, we have implemented strict procedures throughout our operations.
These include:
Physical distancing education and protocols for our employees
Company-wide travel restrictions
Special cleaning procedures in our facilities
Personal hygiene awareness campaigns
Screening at company facilities
Remote work policies
Strict quarantining of any at-risk employees
For official information regarding personal health & safety, please visit: https://www.who.int/
How we're supporting our communities
We will continue working closely with the communities in order to understand their needs, particularly those groups that are more vulnerable to the current situation.
We are committed on Building Community Together and are acting on the following actions:
Strengthening health and hygiene behaviors in the communities
Permanent communication with community leaders and local organizations
Closely monitoring the evolution of COVID-19 to identify needs and support the most vulnerable
Collaboration with local partners for local support
In Panama and Colombia, we are using our concrete mixers to sanitize the areas around health centers with a specially-formulated soap and measured water, to create a safer environment for patients and frontliners.
To learn more about how we're collaborating with communities please follow our social media accounts.
Contact Us
We understand that this is an uncertain time for many of our partners, customers, and communities and want to support you where we can.
If you need to get in touch with us or have questions about products, services or deliveries please contact your local representative and we will be happy to help.