CEMEX Go: The technological revolution of the construction materials industry
Bogota, Colombia. 02 May 2017
---
This platform allows CEMEX customers to purchase materials, track orders and manage their accounting, all through an application.
50% of the company's customers have already adopted this digital tool to make their business more efficient.
CEMEX Go implies a definitive step in the construction materials industry.
CEMEX Go is the digital platform that transformed the way in which customers interact with the company, allowing them to place orders, track them in real time and manage invoices and payments.
The results show the reception that the application has gotten, because one month after it was launched, 50% of the customers are already using it and it is expected that, during the next month, between 70% and 75% will adopt it.
According to Gloria Liliana Quintero, owner of a hardware store and user of the application, "CEMEX Go is the ideal platform for a business like ours because it allows you to order material, know where the order is in real time, make payments, program orders, among many other features; you can do everything from the cell phone and without any waiting time. CEMEX Go really implies an optimization of our business," she says.
Ricardo Naya, president of CEMEX Colombia, explained that "CEMEX Go is the materialization of the Company's will to become a pioneer of a digital revolution in the entire industry and aims to offer our clients an experience of unique and disruptive service, which will undoubtedly allow them to be more productive, make better decisions and have a greater control of their businesses".
CEMEX Go is the product of a survey conducted by CEMEX to 3,000 of its clients around the world, who had the opportunity to comment on what digital functionalities would optimize their daily tasks. The technology was developed with the support of IBM and NEORIS, the global Digital Consulting Services company.
CEMEX Go: The technological revolution of the construction materials industry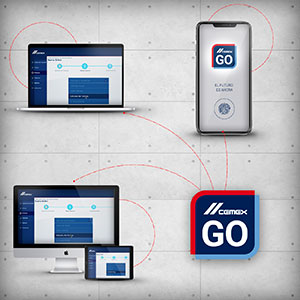 CEMEX Latam Holdings Contact Information: