CEMEX supplies ready-mix concrete for renovation of two major avenues in Costa Rica
---
CEMEX is the supplier of choice for an US$1,700,000 project that will renovate avenues 8 and 3, two of the most important roadways of San José, Costa Rica. The municipal government of San José joined the growing trend of using concrete instead of asphalt for road construction because of a number of advantages.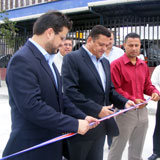 Concrete pavements, compared to those built with asphalt, offer many benefits including greater durability, reduced life cycle costs, reduced temperature, and better fuel efficiency due to reduced rolling resistance.
Additionally, the residents of San José benefit from safer driving conditions. Concrete pavements reduce the probability of road accidents because they not only provide better visibility at night, but also are easily textured during construction to create a surface that provides superior traction and a quiet ride.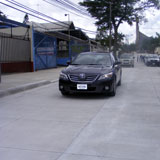 "CEMEX is proud to be a part of this project which will improve the infrastructure of the city of San José. CEMEX is committed to completing the project on time and with the highest standards of quality so that the people of Costa Rica will have first-class roadways that will last 25 years or more," said Guillermo Ulate, Commercial Director for CEMEX in Costa Rica.
Work on avenue 8 has been completed and work on avenue 3 began on July 11 and will last five months.
At a global level, CEMEX does not simply manufacture concrete, but develops solutions based on the thorough knowledge and application of concrete technology. Leveraging years of experience, a worldwide pool of knowledge, and state-of-the-art expertise about the different concrete constituents and their interaction, CEMEX offers its customers "concrete by design"—tailor-designed concrete.
CEMEX Latam Holdings Contact Information: